SJR Farming Ltd is an arable farm growing wheat, barley, oilseed rape and beans, on London clay soils. We use the most up to date farming technology, from planting to harvesting, ensuring all our produce is of the highest standard.
Our farm machinery enables us to offer a partial or complete range of land management and contracting services, from sub-soiling to harvesting, and drying / storage of crops. All our vehicles are operated by fully trained and experienced staff, ensuring a comprehensive, safe and first-class service all year round.
We have recently been supported by the European Agricultural Fund for Rural Development in purchasing a direct drill with fertiliser tank. This has helped increase our productivity by reducing the machinery passes needed on the land, saving costs and time; by simultaneously placing the fertiliser next to the seed with the same machine, it also reduces fertiliser usage. This funding has greatly helped our farming business.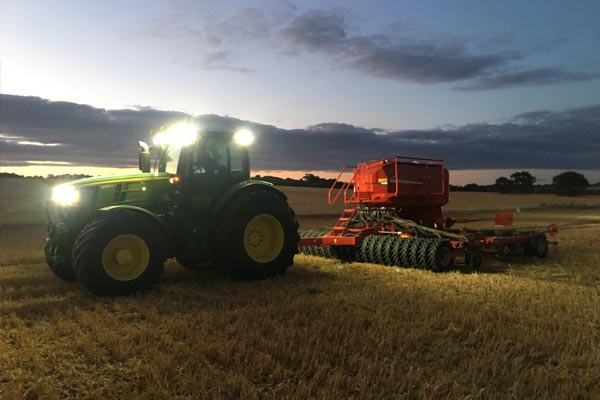 A progressive family farming business